No more Booze in SA 🚫
Gabon's attempt to run an inclusive government
Hello there 😊
It's been a week tainted with uneventful incidents — Twitter Hack, Tolulope Arotile & Fahim Saleh's deaths. Looking forward to fewer happenings like these.
This week also marks the longest period in modern history during which the world map has remained unchanged. The last time a new country was created was 9 years ago when South Sudan was admitted to the United Nations, becoming the 193rd internationally recognized country.
One more thing: If you like this newsletter, do us a favour and share it with your networks. Thanks! 🏆
---
On yet another Exchange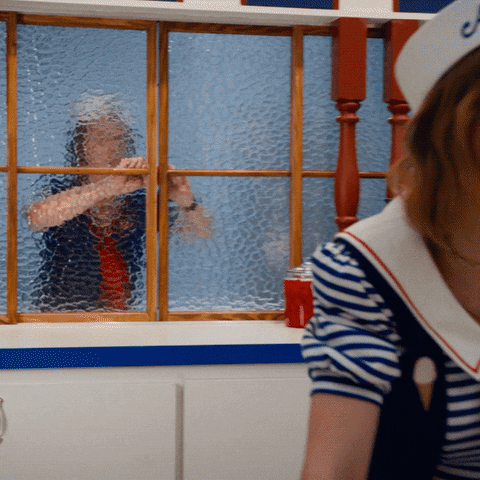 MTN, Africa's largest telecommunications provider would have to list its shares on the Ugandan Stock Exchange in order to continue operating in Uganda, even though it'd prefer not to.
Backstory: MTN's previous operating license was first granted by the Uganda Communications Commission (UCC) on October 20th, 1998 for 20 years. After expiring in 2018, there have been talks between the operator, the central government, and the UCC.
How big is MTN in Uganda?
By 31 December 2019, MTN Uganda had 51% of the country's wireless subscriber and its customer base had increased to 12.6 million customers. Figures from UCC show that Uganda, a country of 43 million now boasts an estimated 24 million mobile subscribers and 21.6 million internet users. It's safe to say MTN is big everywhere you go.
Why it matters
Disclosure: Being listed on the stock exchange brings more public and regulatory scrutiny to MTN Uganda e.g It has to disclose its financial performance to the public. It's no wonder MTN Uganda had previously indicated it would prefer to sell a stake directly to a local pensions fund to meet local ownership demands rather than having to list shares.
More life and local ownership: An additional company could bring more life to the Uganda Stock Exchange, which currently houses just 18 companies, and had its most recent listing in September last year after going six years without any addition. Ugandans also get to own a part of MTN Uganda, which ensures a portion of the profit declared remains in Uganda via dividends.
Big Picture: Many companies would rather remain private until they need to raise money via being listed on the stock exchange but MTN which isn't in need of funds has to keep listing on exchanges just to fulfil regulatory needs.
Currently, MTN is listed on the Johannesburg Stock Exchange (JSE), Nigerian Stock Exchange (NSE), and Ghana Stock Exchange, and the Rwanda Stock Exchange. Which African country would be next?
---
Gabon's attempt to run an inclusive government
Source: Aljazeera
Gabon is getting closer to building a gender-inclusive government and Rose Christiane Ossouka is pioneering this. 🥳️
Get to know her: A recent cabinet reshuffle by Gabonese President Ali Bongo has promoted former Defence Minister Rose Christiane Ossouka to become the country's first-ever female Prime Minister. She was the country's budget minister from 2012 before being elected mayor of the capital Libreville in 2014, making her the first woman to hold that post since 1956. She also became the defence minister in February 2019.
There is something else: Ossouka is the sixth Prime Minister appointed by the Bongo since he got into office in 2009.
How So? In what seemed like a monarchy invasion, Ali Bongo succeeded his dad Omar Bongo after 41 years of leadership, now trying to navigate a delicate political opposition and misplaced democratic rulership, Bongo has had a continuous shuffling of government in order to get people on his side and retain his power.
What's in view for her? Gabon has faced a major economic problem that is currently taking a toll on its major export, oil. Ossouka's first assignment is to form a new government after her predecessor Julien Nkoghe Bekale stepped down just before she was sworn in. She is required to deal with the country's falling oil prices and production as well as curtail the ongoing novel coronavirus pandemic.
A step forward? Perhaps. Considering his health condition and a failed coup attempt to take over his government, Bongo needed someone to shore up his power while he recovers from a stroke. However, for gender inclusion, this is a step forward.
---
No more Booze
The South African government recently ordered an immediate halt to the sale, distribution and dispensing of alcohol as a result of an upsurge in alcohol-related trauma injuries that spiked when the ban was lifted. This has put a lot of pressure on the limited medical resources of a country with 280,000 confirmed coronavirus cases.
Deja Vu?🤔
Yes, we feel it too. The country made a similar ban at the end of March during the inception of the coronavirus crisis and put a halt to the ban at the start of June 1.
Why this matters
Jobs...or a lack of. The South African liquor industry has a wide and deep value chain that employs almost one million people in the country. This has serious economic consequences to all stakeholders from big corporations to small retailers, to taverners, and even individuals that make their living off alcohol sales.
The reintroduction of a ban also means an abrupt halt to production which could affect the fermentation and permanent damage of some stock and certain lines. Asides the ban, affected businesses have to deal with issues like slower demand and logistics which directly impacts operations.
What makes it worse
The decision was made by its President was taken without the audience of the major consulting unions and industry stakeholders such as The Food and Allied Workers Union (FAWU) and the South African Commercial, Catering and Allied Workers Union (SACCAWU) and the Beer Association of South Africa. These groups feel hard done for not being consulted on an issue that was in their interest.
What makes it better
Recent reports from Africa Check have shown that the impact of alcohol may have been overstated. While there was a marginal increase of about 43% (6750 to 11750) in alcohol-related trauma injuries when the first ban was lifted, the figure does not make up to 34,000 as it was initially assumed. It is also worth noting that not all alcohol-related trauma injuries are admitted into a bed or a hospital.
Conclusion
It is still highly uncertain how the combination of these factors would affect the country in the current year and beyond, the most important thing is for all leaders in Africa and in the world to find a balance between the health needs of its citizens and the economic stability of its nation, especially during a health crisis like this.
---
Worth reading 📚
Hackers Tell the Story of the Twitter Attack From the Inside
COVID-19 Tracker for schools re-opening.
Thoughts on Turning 70: We all know what matters in life — so why do we wait to act on it?
Pinduoduo and The Rise of Social E-Commerce

Quote 💭
"The most common way people give up their power is by thinking they don't have any."
- Alice Walker
Thank you for reading this week's edition 💙
Written by Daniel Adeyemi, Damilola Amusan & Bright Azuh